Basic information
Monument of Higaonna & Miyagi
ヒガオンナ カンリョウ ミヤギ チョウジュンケンショウヒ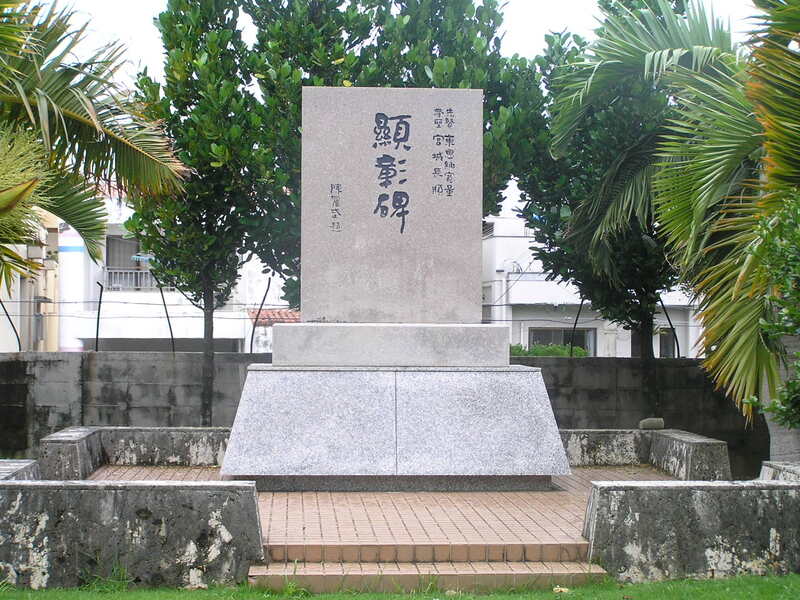 This monument is dedicated to two renowned masters, Higaonna Kanryō (1853-1917), an expert of Nahate and Miyagi Chōjun (1888-1953), founder of Gōjū-ryū. It was built in 1987 for the 100 years commemoration of the birth of Miyagi Chōjun.
On the front side of the monument is written from the right: Ancient sage Higaonna Kanryō - Fist saint Miyagi Chōjun - Praising Monument - Calligraphy by Chin Honbu.
In the back of the monument itself are inscribed biographies and dying instructions of the two masters.