Basic information
Monument within the Hakugindō Shrine
ハクギンドウナイノモニュメント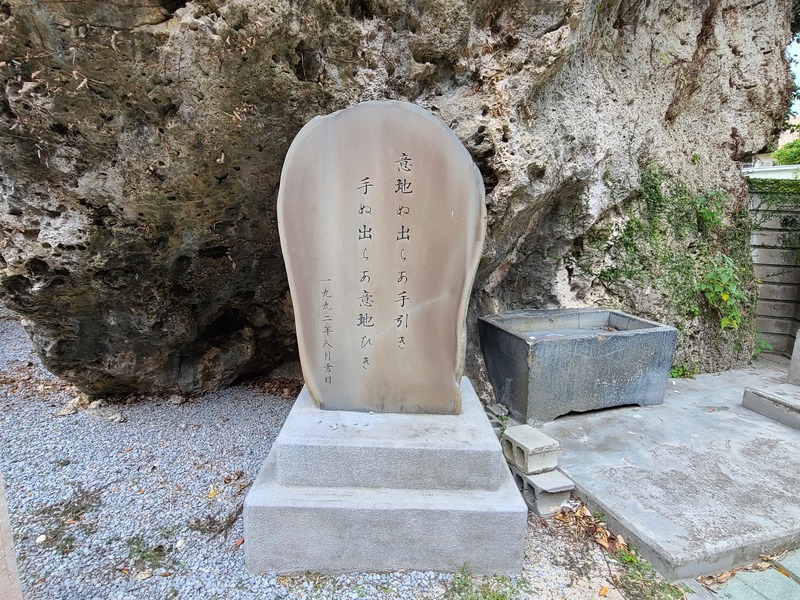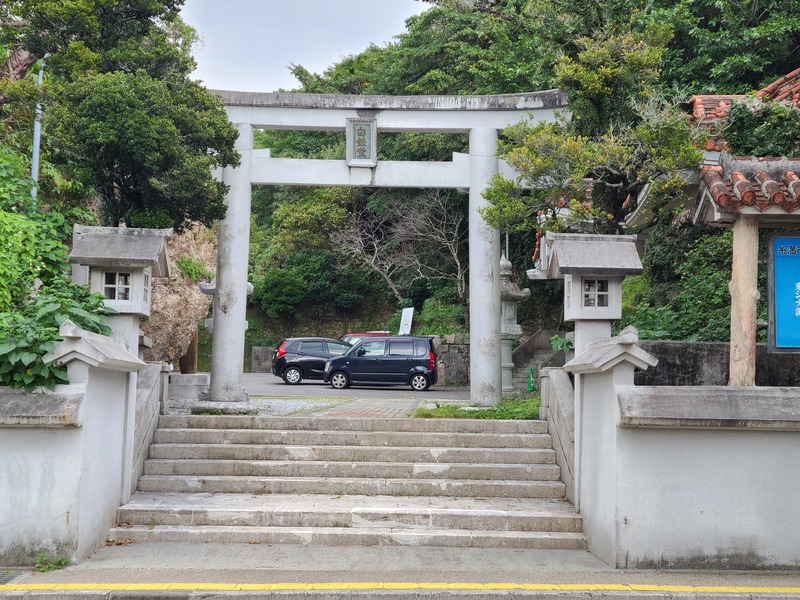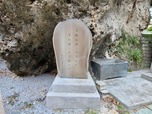 This site is not directly related to Okinawa karate. Yet, the philosophy of the maxim inscribed on the stele with the shrine deeply reflects the spirit of Okinawa karate.
In Okinawan language it reads: Iji nu 'njiraa tii hiki, tii nu 'njiraa iji hiki
Translated in English, it could give: "If you feel your pride rising, lower your fists. If you feel your fists rising, control your pride".